Discover the Cleansing and Clearing Benefits of FertiliClear™ Therapeutic Essential Oil Blend
FertiliClear™ Therapeutic Essential Oil is formulated to gently help...
Stimulate daily natural detoxification*: FertiliClear™ contains organic therapeutic essential oils that help stimulate the body's natural detoxification processes. These oils support the elimination of toxins and waste products from the reproductive system, promoting a healthier environment for conception.
Encourage lymph drainage*: The essential oils in FertiliClear™ have properties that encourage lymphatic drainage. Lymphatic system plays a crucial role in removing toxins and waste from the body, and by supporting lymph drainage, FertiliClear™ aids in the overall detoxification process and helps maintain a healthy reproductive system.
Reduce inflammation*: Inflammation can negatively impact fertility by disrupting the hormonal balance and compromising reproductive health. FertiliClear™ contains essential oils with anti-inflammatory properties that help reduce inflammation in the reproductive organs, creating a more favorable environment for conception.
Rich in antioxidants*: Antioxidants are important for fertility health as they help protect reproductive cells from oxidative damage caused by free radicals. FertiliClear™ is rich in antioxidants, which can help reduce oxidative stress in the reproductive system and support the health of eggs and sperm.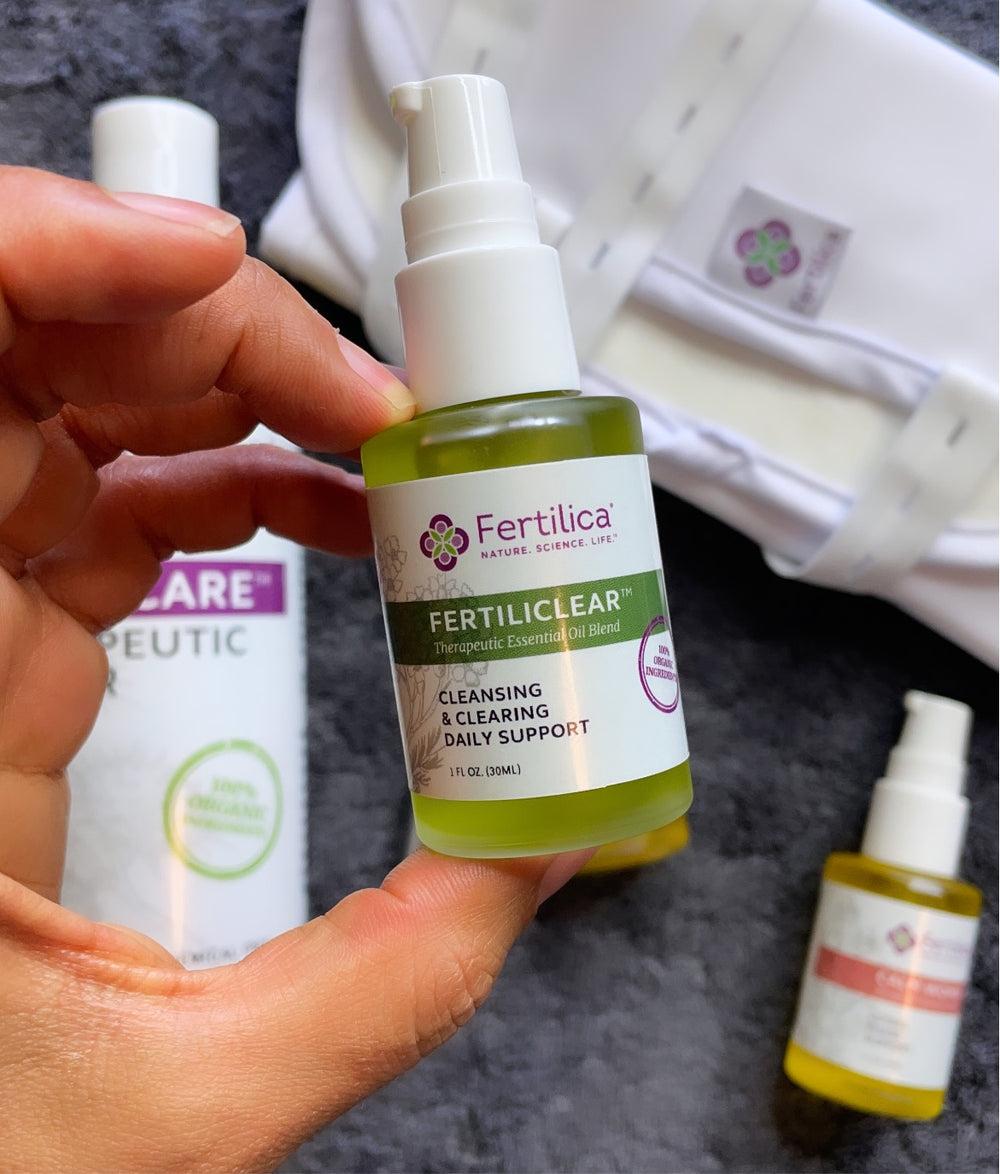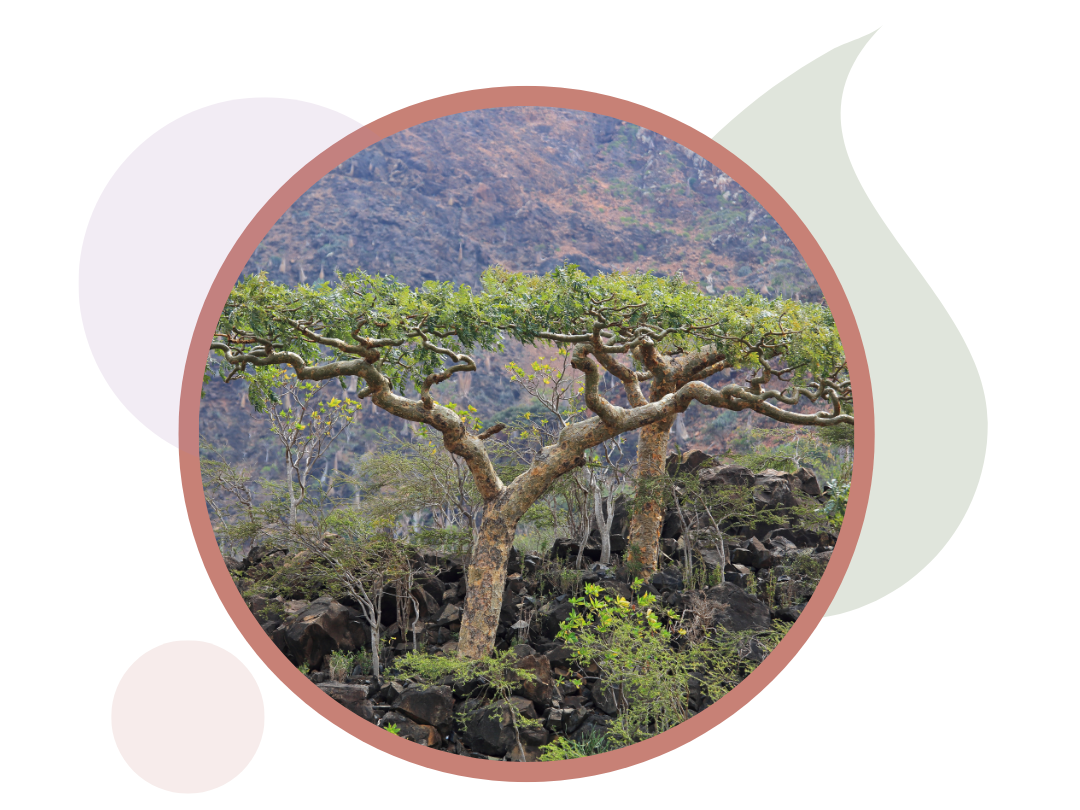 Key Botanical Ingredients Include:
Cypress: cleansing and clearing; detoxifying; healing; reduce inflammation; increase circulation; calming.
Lemon: detoxifying; stimulates liver; drains lymph; antioxidant; mood lifter.
Rosemary: antioxidant; increase circulation; reduce inflammation.
Ginger: warming; increases circulation; detoxifying; antioxidant.
Thyme linalool: balances hormones; reduces infections; antiseptic; increases circulation; eases stress; improves progesterone production.
Frankincense: calming; antimicrobial; balance estrogen production; decrease inflammation; soothe occasional pain.
Marjoram: balances hormones; reduces inflammation; reduces stress; reduces infections; cleansing and clearing.
Yarrow: reduce inflammation; detoxifying; calming; clearing; improves circulation; tonifying.
Harness the Healing Properties of Essential Oils
Essential oils are concentrated extracts from plants that contain powerful, therapeutic properties. FertiliClear is an important element of the Drop Cycle Method because of how effective it is for encouraging reproductive health.
Essential oils have been shown to assist with:
hormonal balance*

inflammation reduction*

stress relief*

healing promotion*

and immune system boosting*
The Drop Cycle Method Program includes a selection of carefully chosen, therapeutic essential oil blends that work in harmony with self-acupressure for each fertility phase to further boost fertility and promote relaxation.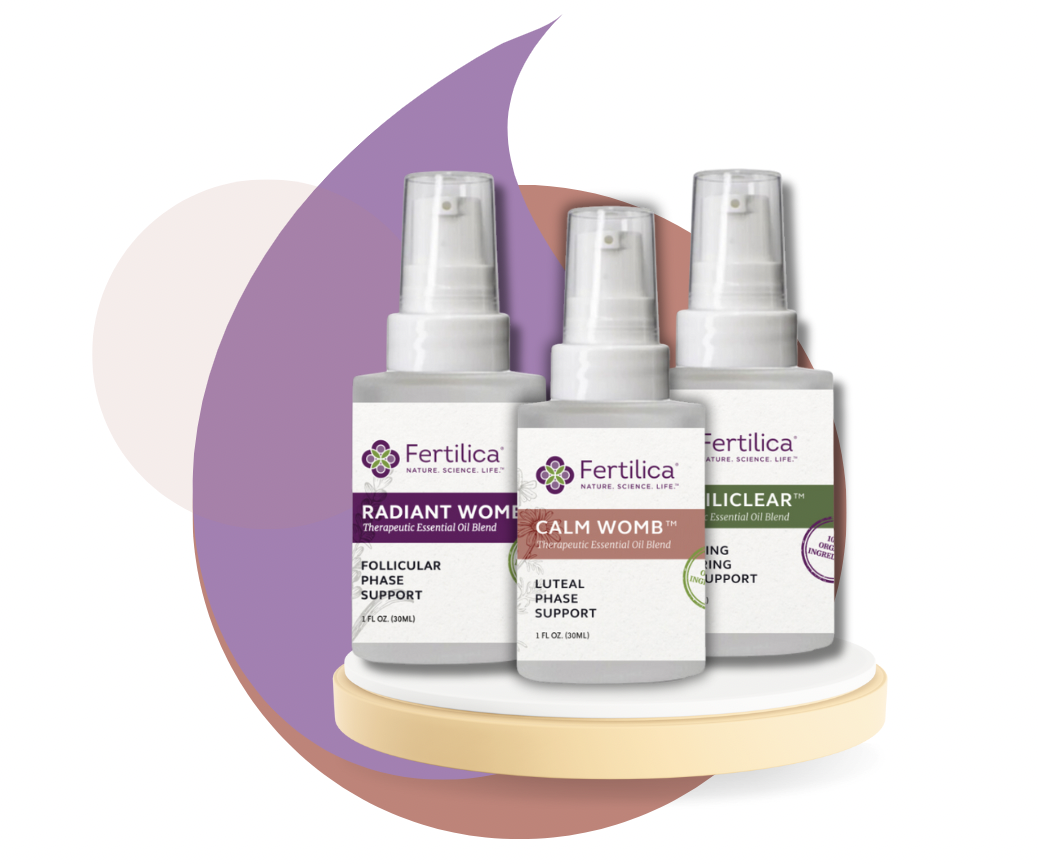 Expertly Formulated by Hethir Rodriguez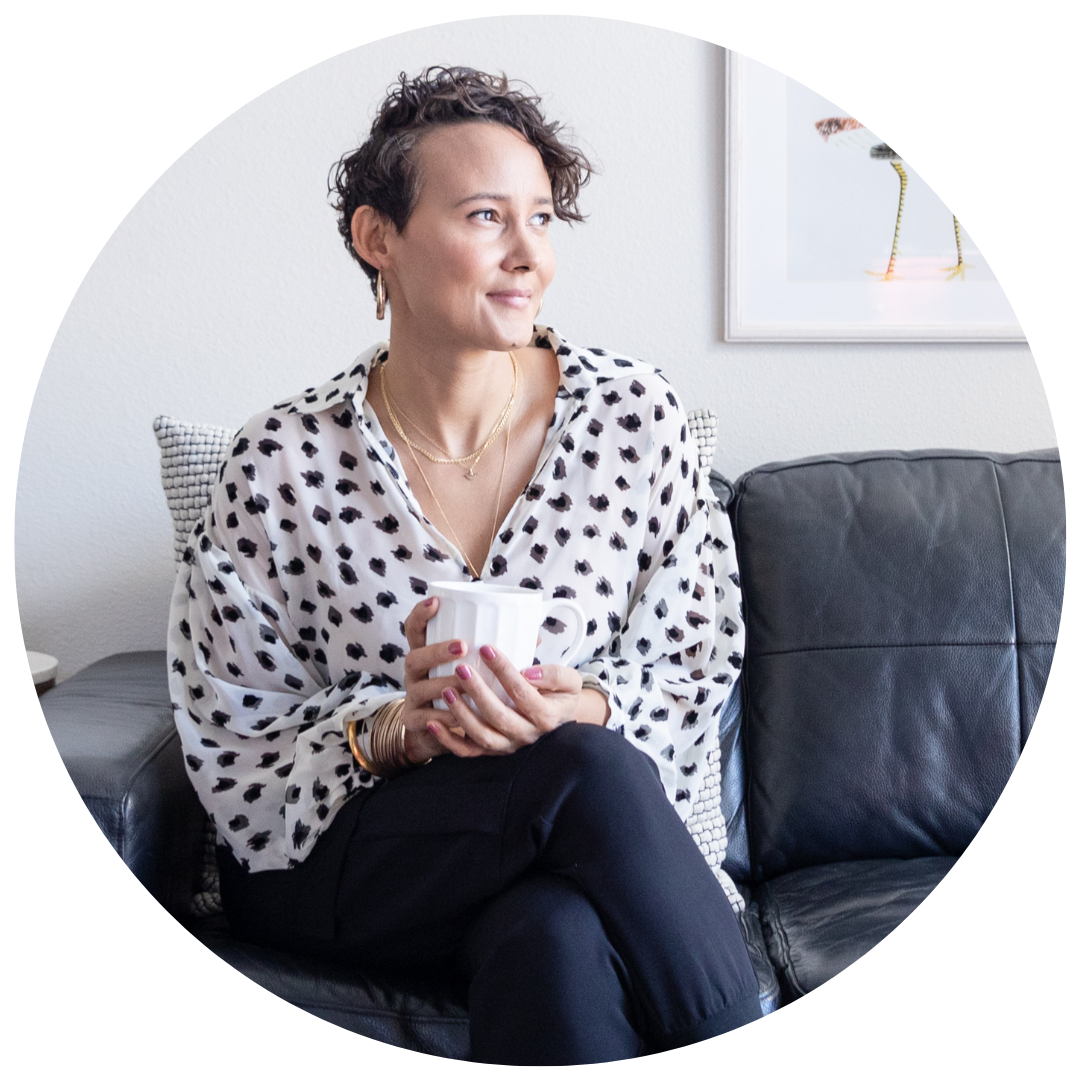 "As a passionate herbalist and aromatherapist, I've meticulously crafted FertiliClear™ Therapeutic Essential Oil to be a powerful ally in daily detoxification. Its organic essential oils stimulate the body's natural toxin elimination processes, particularly within the reproductive system, to foster a healthier environment for conception. I've chosen oils that promote lymphatic drainage, further enhancing detoxification and reproductive health. FertiliClear™ also contains anti-inflammatory elements to mitigate the negative impacts of inflammation on fertility. And let's not forget its richness in antioxidants - crucial for protecting reproductive cells from oxidative stress. Trust FertiliClear™, your natural detox companion on your journey to fertility."
Hethir Rodriguez - Herbalist, Aromatherapist, Nutritionist, Fertilica™ Founder & Mother of 2
Frequently Asked Questions
© Copyright. All rights reserved.