Prepare For Conception With The Fertility Cleanse
The period of pregnancy preparation is a crucial time for establishing a healthy body conducive to conception. Detoxification serves as an effective method to ready the body for conception, supporting primarily the uterus and liver. The Fertility Cleanse Kit has been designed specifically to aid in this process. It stimulates the liver to purge the body of toxins and surplus hormones while encouraging the uterus to eliminate old stagnant blood. Additionally, it enhances blood flow to the uterus and fortifies the uterine tissues, further preparing your body for a healthy conception.
How The Fertility Cleanse Works...
The Fertility Cleanse Kit is designed to optimize your reproductive health and support your journey towards conception. How does it work? Let us explain:
Detoxifies excess hormones and toxins by supporting your liver function*

Assists in cleansing old blood from your uterus*

Reduces occasional discomfort in your reproductive system*

Promotes optimal circulation to your reproductive system for overall health*

Works with your menstrual cycle to ensure optimal cleansing*
Experience the transformative power of nature with the Fertility Cleanse Kit.
Preparing for conception is one of the best gifts you can give to yourself and your future child. By taking the time to prepare your body, improve your nutrition and taking the steps to encourage a healthy conception and pregnancy you are providing the best possible start in life for your little one.
Hethir Rodriguez - Herbalist, Nutritionist, Fertilica™ Founder & Mother of 2
Why Fertility Cleanse?
Cleansing has been used as a natural way to keep the body healthy for thousands of years. The Fertility Cleanse Kit is specifically designed to optimize your reproductive health and support your journey towards conception.
Over the years, the body can accumulate toxins from chemicals in the air, earth, and water, as well as from substances we consume daily or slather on our skin. These toxins get stored in the fatty tissues of the body and can be released quicker through cleansing.
Fertility cleansing is specific to the reproductive system and assists the body in eliminating substances that are not good for fertility.
Benefits of Fertility Cleansing:
Detoxifies excess hormones and toxins by supporting your liver function:
The Fertility Cleanse kit contains ingredients that assist in supporting the liver's natural detoxification process. The liver plays a crucial role in metabolizing hormones, and when it is functioning optimally, it helps eliminate excess hormones from the body. By promoting liver health and function, the kit aids in detoxifying and balancing hormone levels, which is essential for reproductive wellness.
Assists in cleansing old blood from your uterus:
During the uterine cleansing phase of the Fertility Cleanse, the kit helps in clearing out accumulated debris, including old blood, from the uterus. This cleansing process ensures that the uterine lining is in an optimal state to support implantation and healthy embryo development.
Reduces occasional discomfort in your reproductive system:
Some individuals may experience occasional discomfort or mild menstrual cramps in their reproductive system. The Fertility Cleanse kit includes ingredients that can help reduce such discomfort, promoting a more comfortable menstrual cycle and overall reproductive health.
Promotes optimal circulation to your reproductive system for overall health:
The kit supports healthy blood circulation to the reproductive organs. Proper blood flow ensures that the reproductive system receives an adequate supply of oxygen, nutrients, and hormones, promoting optimal functioning and overall reproductive health.
What's Included In The Fertility Cleanse Kit?
The Fertility Cleanse Kit includes everything you will need to complete a 30 day herbal cleanse. With a combination of capsules, teas and liquid extract, the Fertility Cleanse Kit is a gentle and 100% natural way to prepare the body before conception.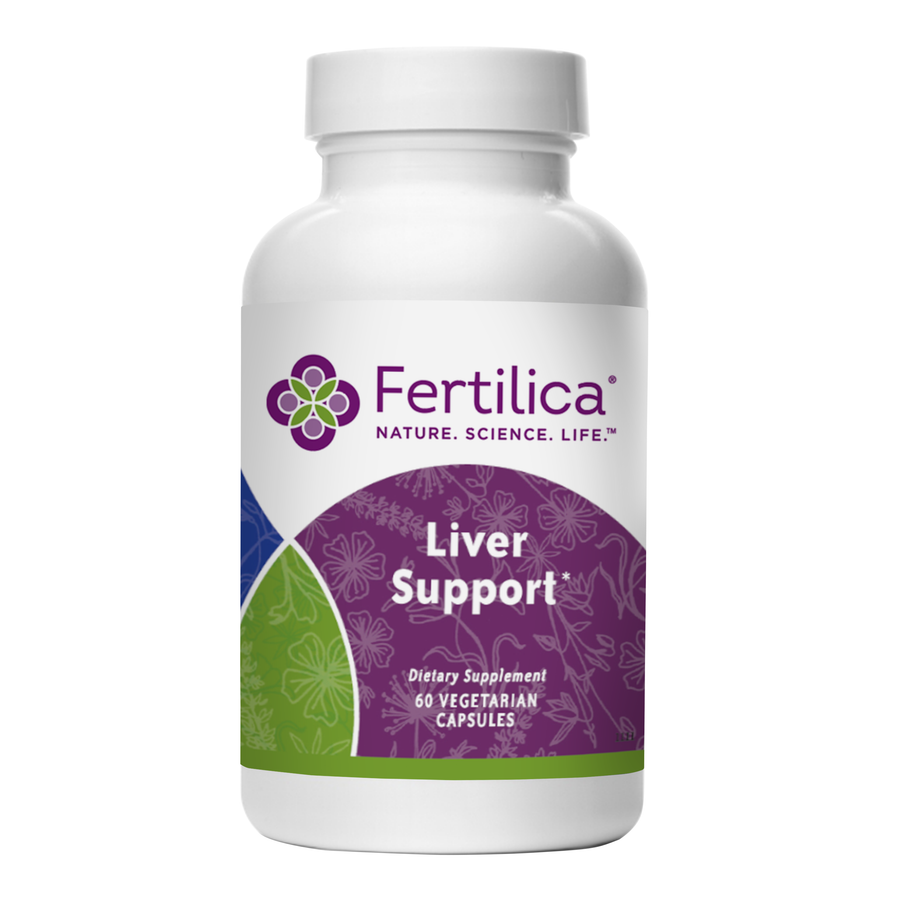 Liver Support Capsules
Fertilica Liver Support is a proprietary blend of herbs and nutrients designed to support healthy liver function to optimize hormonal health.*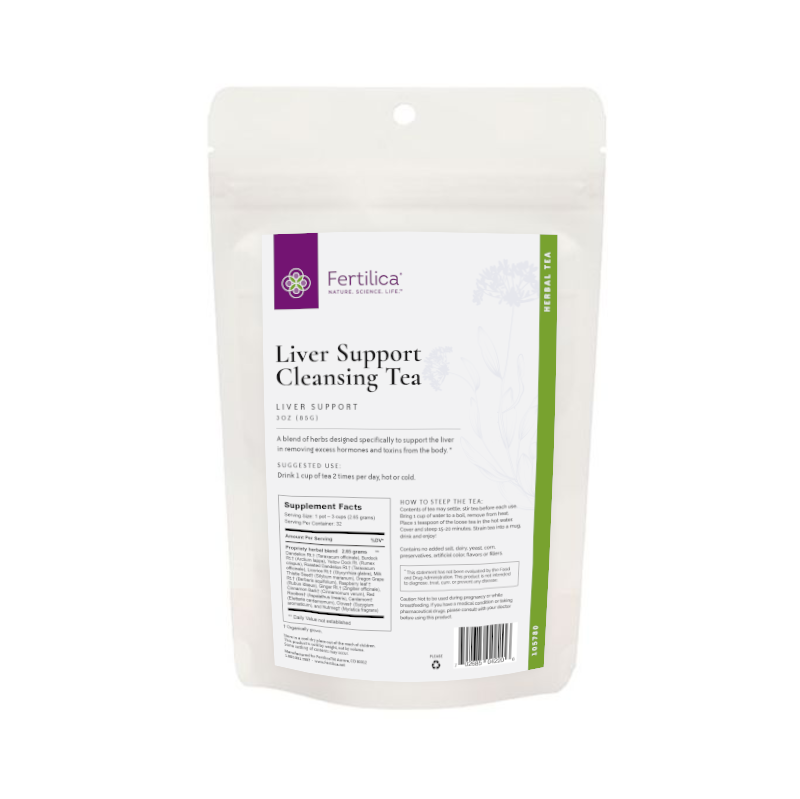 Liver Support Tea
This comforting infusion, created with a medley of organic ingredients, nurtures your liver's health while contributing positively to your fertility journey.*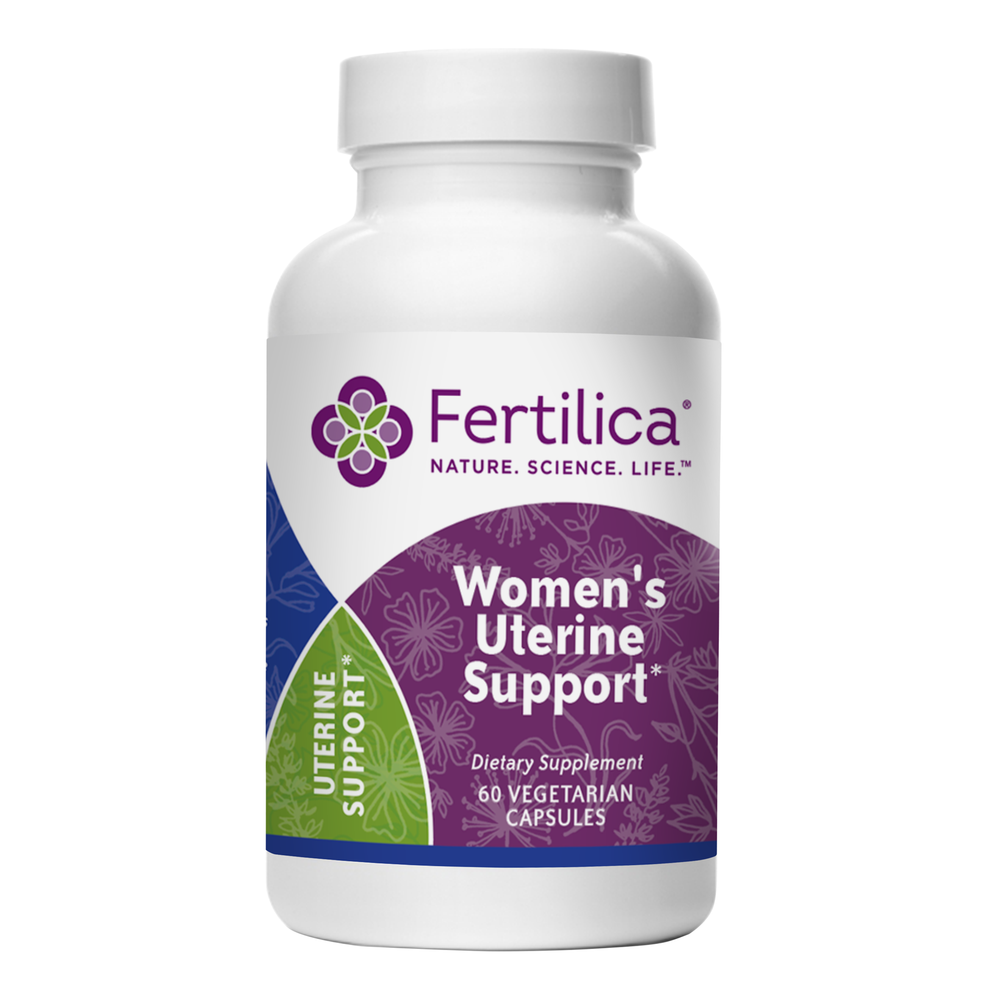 Women's Uterine Support
Fertilica Women's Uterine Support helps to promote circulation and cleansing of the uterus while helping to reduce excess estrogen. *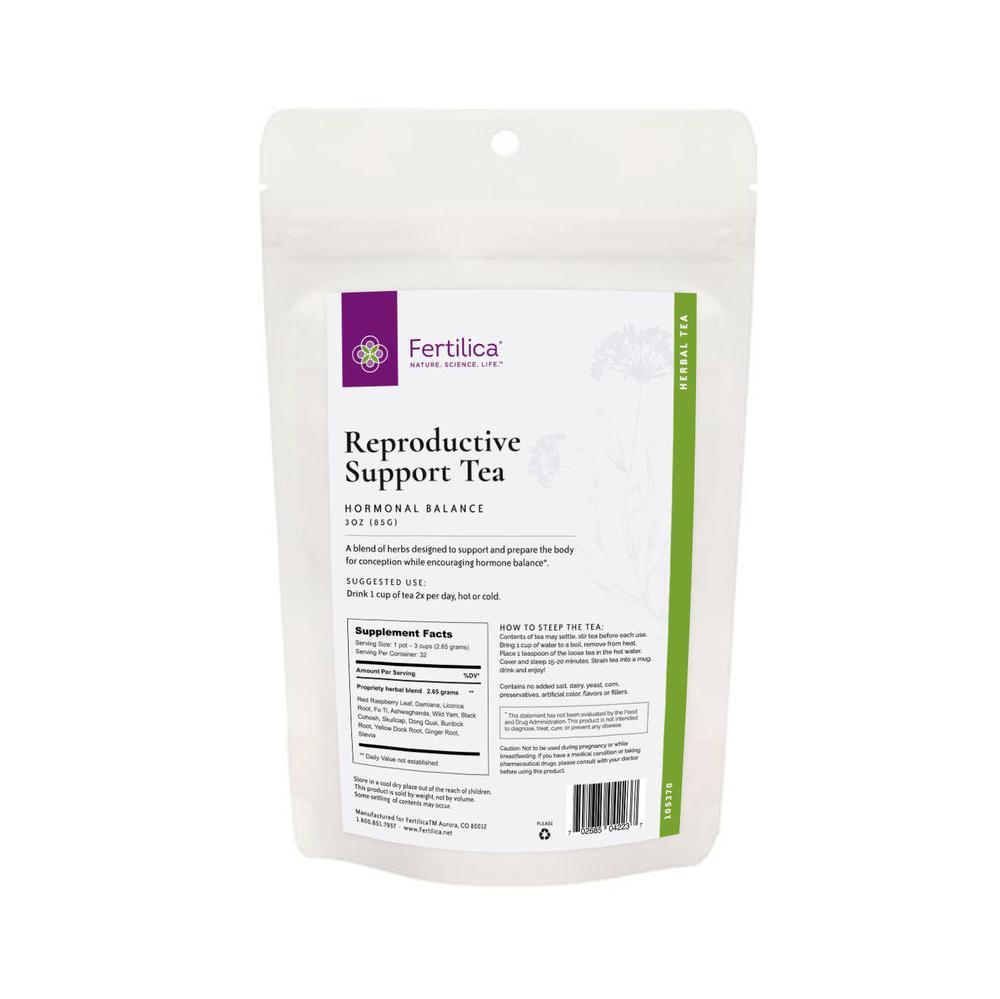 Reproductive Support Tea
Reproductive Support Tea contains herbs that support, tone, and nourish the female reproductive system while supporting hormone balance.*
A Multi-Phase Cleanse For Reproductive Health...
Why Is Liver Detoxification Vital for Hormonal Balance?
The liver serves as the body's primary filter, removing toxins and excess hormones. For instance, when estrogen levels surge beyond the normal range, it is the liver's responsibility to clear the excess. Additionally, in the presence of environmental substances like xenohormones, the liver is pivotal in aiding the body to process and expel these toxins.
However, factors such as an unhealthy diet, lifestyle choices, or certain conditions (like prolonged medication use or alcohol consumption) can hamper the liver's efficiency. This is when the liver may benefit from extra support and stimulation to effectively eliminate these harmful substances. And the most effective and gentle way is to use herbs to help support the livers function.
Support Uterine Health For Reproductive Health...
Uterine health plays a big role when it comes to conceiving and having a healthy pregnancy, but you don't often hear of supporting the uterus, fallopian tube or ovaries.
Uterine health is very important for reproductive health. Every cycle, the uterus is supposed to release the lining that was built that month for the embryo to implant. In some cases the uterus is not completely cleansed every cycle, so old stagnant blood remains. As you can imagine, this is not the best environment to house a new embryo.
Through the use of specific cleansing and uterine herbs you can help support your uterine health, increase circulation and help tonify the uterine muscles, all helping to promote a healthy uterine environment.
Cleansing for Fertility VS. Other Types of Cleansing
Cleansing for fertility is specifically designed for fertility and the reproductive system. While there are many great cleanses out there, focusing on doing a cleanse specific for fertility is going to be the safest, most gentle, and most supportive while you are preparing for pregnancy.
The Fertility Cleanse Kit is the ONLY cleanse of its kind that focuses on the reproductive system, encourages a healthier menstrual cycle, uses whole herbs, is gentle on the system yet effective, and a fantastic preparation step for preconception.
The Fertility Cleanse is gentle and 100% botanical. You won't have to worry about being near a bathroom for this cleanse!
Key Botanical Ingredients In The Fertility Cleanse
Milk Thistle: effective uterine tonic; encourages healthy estrogen levels; calming

Yellow Dock: adrenal cortex stimulant; balances hormones; supports lymph detoxification, calming.

Goldenseal: Reduces occasional discomfort and swelling in the reproductive system.*

Jamaican Dogwood: Beneficial uterine relaxant and aids with occasional reproductive discomfort.*

Ginger: A wonderful herb used to support circulation and promote normal blood flow to the uterus.*

Cramp Bark: Relaxes the uterus and reduces occasional menstrual cramping and uterine discomfort.*

Peony: General fertility tonic which helps to support reproductive health and normal hormonal balance.*

Damiana: Known as an effective herbal aphrodisiac, Damiana helps to encourage circulation and blood supply to the uterus and vagina in order to oxygenate cells in the region and promote libido.*

Raspberry Leaf: An herb that supplies iron and other minerals to the uterus, it can support the uterus in building a healthy uterine lining that is ready for conception.*

Scullcap: A wonderful occasional stress reliever that helps to calm the chaos in the body and support the nervous system.

+ many more...
Get Started Supporting Your Reproductive Health Naturally...
Frequently Asked Questions
© Copyright. All rights reserved.