Embrace the Power of Nature: Enhancing Your Reproductive Health with Radiant Womb™ Therapeutic Essential Oil Blend
Radiant Womb™ is formulated to help support the follicular phase (use for the first two weeks of the cycle) for...
Healthy uterine lining*: Radiant Womb™ promotes circulation to the uterus supporting healthy uterine lining which is key for embryo attachment and pregnancy success.
Estrogen balance*: Radiant Womb™ supports hormonal balance, fostering regular menstrual cycles, follicle growth and optimal ovulation for improved fertility.
Healthy libido*: By naturally enhancing libido, Radiant Womb™ helps increase the frequency of intercourse and opportunities for conception.
Discomfort Relief*: Radiant Womb™ assists in easing occasional menstrual and ovulatory discomfort, making your fertility journey more comfortable.
Healthy Circulation to the Reproductive System*: Radiant Womb™ supports reproductive health by promoting good circulation, delivering nutrients to, and removing waste from, the reproductive organs.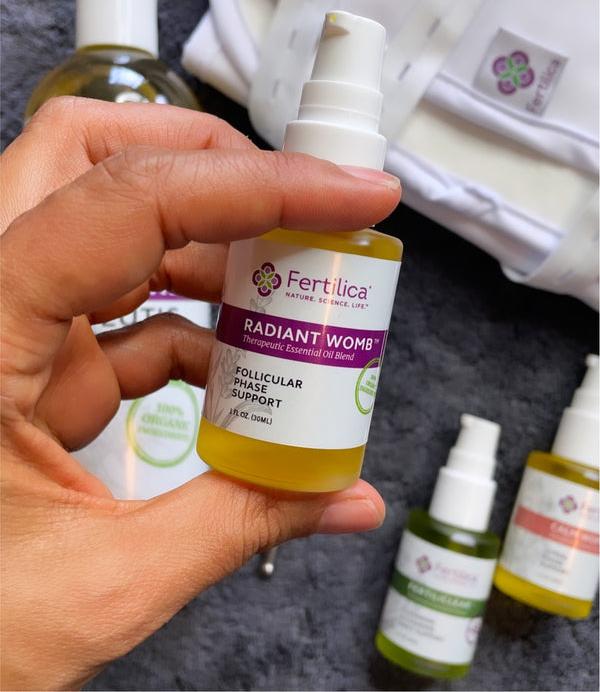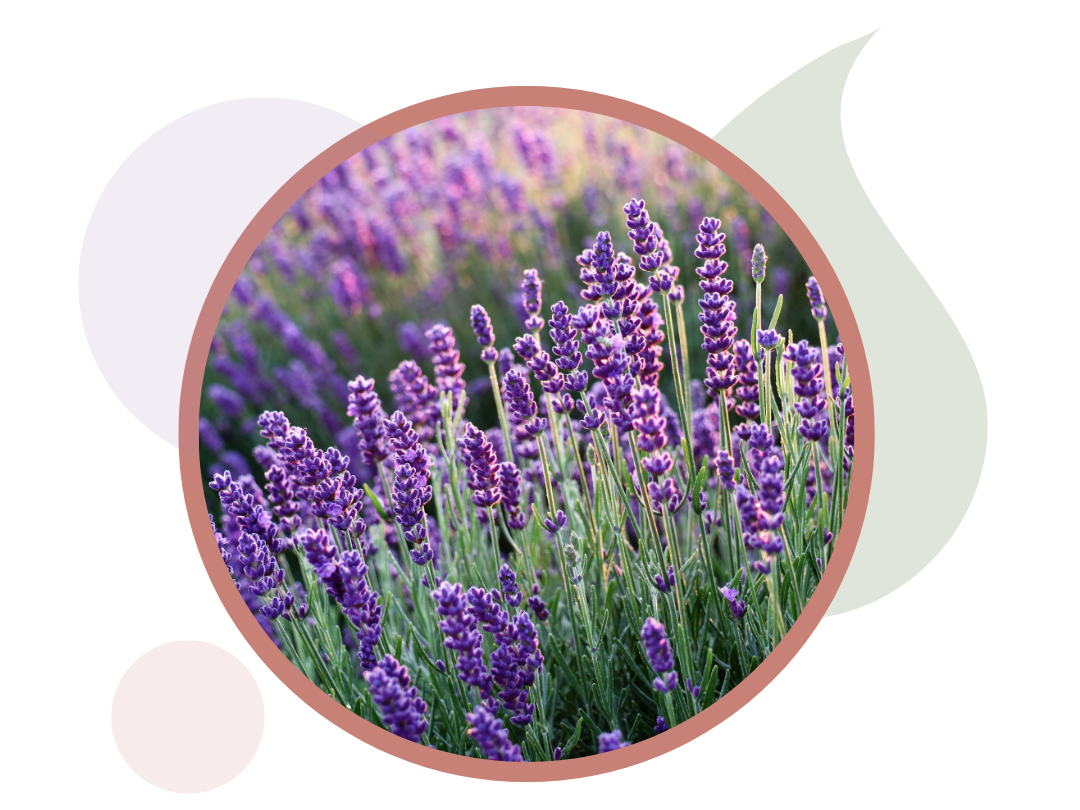 Key Botanical Ingredients Include:
Clary sage: uterine tonic; encourages healthy estrogen levels; calming

Rose geranium: adrenal cortex stimulant; balances hormones; supports lymph detoxification, calming.

Lavender: calming; circulatory stimulant; balancing.

Grapefruit: re-energize the body and lighten mood. Gentle detoxification.

Fennel: regulate the menstrual cycle; reduce hormone fluctuations.

Vetiver: grounding; increases circulation

Ylang ylang: aphrodisiac; reduce stress; nervous system tonic.

Jasmine:  reduce stress, aphrodisiac, calming.
Harness the Healing Properties of Essential Oils
Essential oils are concentrated extracts from plants that contain powerful, therapeutic properties. Radiant Womb is an important element of the Drop Cycle Method because of how effective it is for encouraging reproductive health.
Essential oils have been shown to assist with:
hormonal balance*

inflammation reduction*

stress relief*

healing promotion*

and immune system boosting*
The Drop Cycle Method Program includes a selection of carefully chosen, therapeutic essential oil blends that work in harmony with self-acupressure for each fertility phase to further boost fertility and promote relaxation.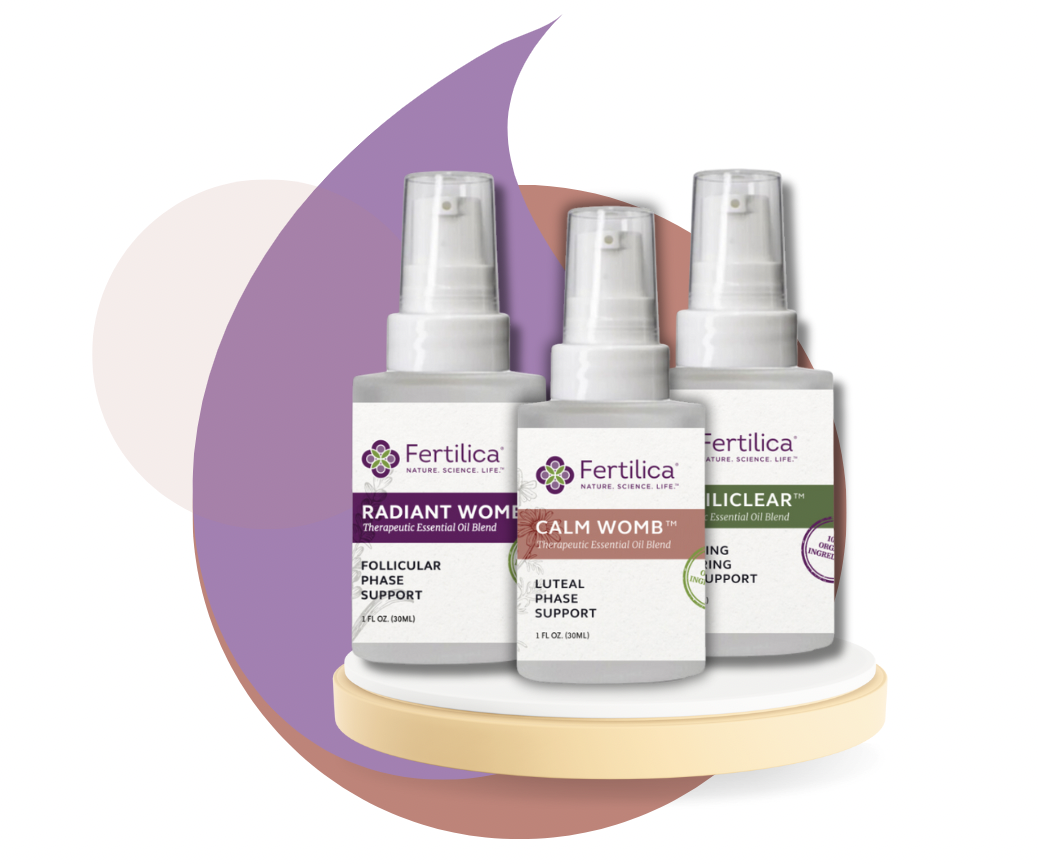 Expertly Formulated by
Hethir Rodriguez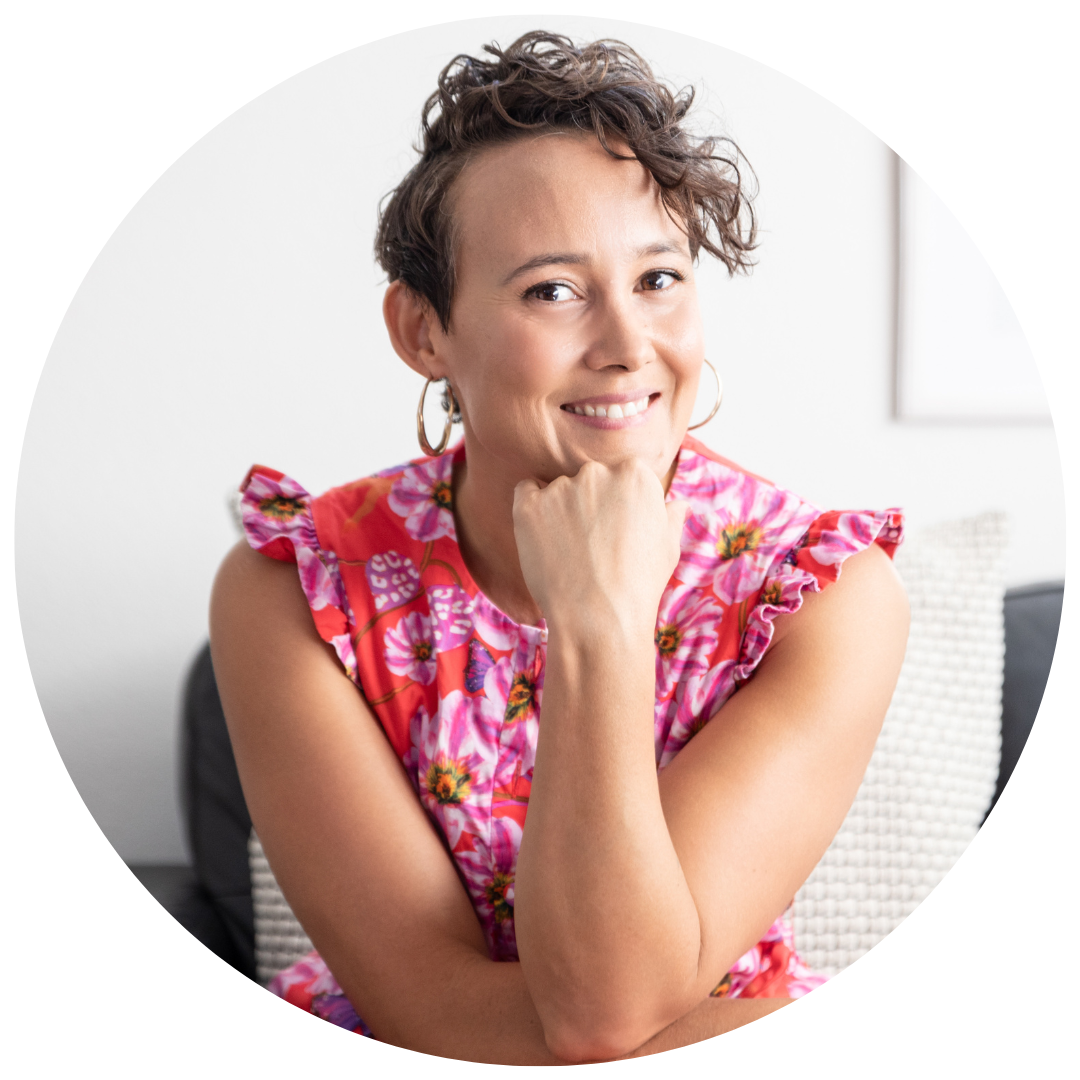 "Cultivating health, balance, and comfort on your fertility journey is the mission of Radiant Womb™. Each ingredient, every aroma and herb, has been meticulously chosen for its unique properties, to weave together a symphony of support for your reproductive health. From encouraging a thriving uterine lining to fostering hormonal harmony and boosting libido, Radiant Womb™ walks hand in hand with you towards reproductive health. It's more than relief from periodic discomfort, it's a guardian of your reproductive health, optimizing circulation and delivering essential nutrients where they're most needed."
Hethir Rodriguez - Herbalist, Aromatherapist, Nutritionist, Fertilica™ Founder & Mother of 2
Frequently Asked Questions
© Copyright. All rights reserved.